Foundation tank - prefabricated base
The foundation tanks in work is a bearing surface inside of an excavation for the positioning of a base, on which are laid the prefabricated electric prefabricated substations. The prefabricated base, made on site, has a minimum size of 1500 mm to 7500 mm (L) x 2500 (W) x 600 (H).

The tank, in addition to the isolation of the product from the ground, has holes at pre-established fracture to allow the 'input of cable ducts and the passage of cables of medium and low voltage for the internal distribution. It can be equipped with preassembled cable gland kit for MV and LV incoming and exiting cables from the enclosure box, suitable to guarantee the requirements of tightness even in the absence of cables passing through. The outer grounding system is constituted by a copper braid of suitable thickness, positioned inside the trench around the perimeter of 1 meter from the crankcase connected to the electro-welded network drowned in the crankcase, from the point of the ground inside the prefabricated substation and by 4 cross ground conductors driven into the ground adjacent to the corners of the base.

The tank is able to totally recover during the shift phase and collects transformer oil, in fact for the possible leakage of transformer oil you can request a complete base with flange that ensures the seal both inside and outside .



download example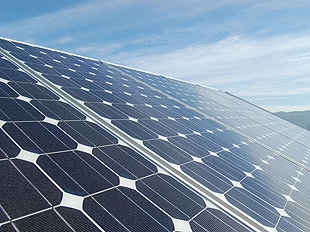 Eurostrutture provides wide-ranging solutions in the making of ENEL approved prefabricated substations for photovoltaic and wind systems
See also
+ About us
+ Find us
+ Contasts
+ News
+ Prefabricated substation