EUROSTRUTTURE PROFILE
Prefabricated substation
Eurostrutture Ltd produces and distributes nationwide MV / LV prefabricated substation in vibrated reinforced concrete, empty or fully equipped with electro-mechanical equipment, systems and components for the electricity distribution.
The industrial processing is carried out in the factory near Caserta Sud highway which is spread over an area of about 50,000m2. Eurostrutture is modern, fully automated, and equipped with a plant for the production of concrete, machines and molds for concrete elements, block machine, as well as suitable equipment for the artifacts handling to ensure the product quality and its technological validity, also for photovoltaic plants and wind farms.

The prefabrication processing dates at 1971, when C.P. Cementi Prefabbricati ( prefabricated cement) was founded and has been recognized and absorbed by the Eurostrutture Ltd, which retains its experience and tradition. In order to pursue a policy aimed at ensuring a high level of product quality, the company has formally certified according to UNI EN ISO 9001:2000, and owns the SOA and ISO 14001:2004.

Electrical Prefabricated substations transformation | certified company ISO 9001:20000 ISO 14001:2004 ISO 9001:2000 Eurostrutture guarantees, with qualified staff, the establishment of specific design solutions that use advanced technologies and innovative materials. The prefabricated substation is made in accordance with current regulatory guidelines with standardized solutions and taking into account customer requirements, can therefore satisfy every kind of request. There are different type of prefabricated substations: monolithic, modular panel, ENEL approved prefabricated substation for photovoltaic plants and wind farms.

An ENEL approved prefabricated substation is performed in compliance with all requirements of ENEL Inc. distribution specification and they are purchased and used by ENEL in its distribution networks to supply electricity to third LV parties, sometimes ENEL Inc. asks Final Customers to buy it themselves.

ENEL Guidelines
In 2002 ENEL Distribution Spa has mandated that all its regional offices would stock prefabricated substation in vibrated reinforced concrete from ENEL APPROVED manufacturers, as complying with the regulations. Eurostrutture Ltd has already issued a declaration of full compliance of its products with reference standards and in particular the Technical Standards: CEI11-1 and CEIEN61330. Eurostrutture treasures to regulate its own field framed in regulatory areas, with obvious intent to safeguard the functioning of the work in relation to the quality and reliability of service.
Eurostrutture foldout
Download Eurostrutture brochure in pdf format and the card on the new electrical DG2061 ed.5, where you will find information about the company and all of our products.

Eurostrutture foldout


Eurostrutture is ENEL qualified and ANIE (National Federation of Enterprises of Electrical and Electronic Equipment) and Astern (Transmission Energy Association) associated.

download Anie and Astren broucher
About us


Electricity from waste, the future is in Marcianise - Article from "Il Denaro"
go to the link >>

High-tech signed Eurostrutture - Article from "Il Denaro"
go to the link >>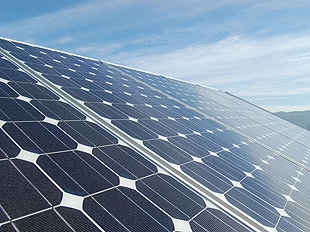 Eurostrutture provides wide-ranging solutions in the making of ENEL approved prefabricated substations for photovoltaic and wind systems.
See also
+ Photovoltaic wind system
+ Find us
+ Contacts
+ Prefabricated substation
+ Offers