Accessories for prefabricated substation
The doors in fiberglass (fiberglass), from one to four doors (also more) are made to allow access to the interior of prefabricated structures and ensure the safety of the prefabricated substations themselves, according to ENEL DS1511 technical specification.
The foundation tanks in work is a bearing surface inside of an excavation for the positioning of a base, on which are laid the prefabricated electric prefabricated substations. The prefabricated base, made on site, has a minimum size of 1500 mm to 7500 mm (L) x 2500 (W) x 600 (H).
The control panels used by Eurostrutture are leading brand and compliant with IEC 016, second edition. The offer is divided into 2 groups, namely the paintings with directional earth fault protection (67N) and data logger or the paintings with undervoltage relay.
Eurostruttre by a standard three colors: RAL 1011, RAL 9001 and RAL 7044. Other colors optional RAl ranging from 1000 to RAL 9018, naturalmento the optional color range depends on the availability of stock and the contractual delivery times.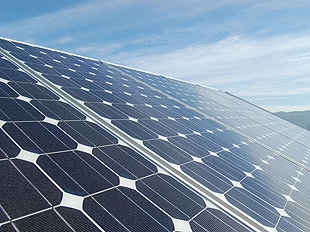 Eurostrutture provides wide-ranging solutions in the making of ENEL approved prefabricated substations for photovoltaic and wind systems
See also
+ About us
+ Find us
+ Contasts
+ News
+ Prefabricated substation